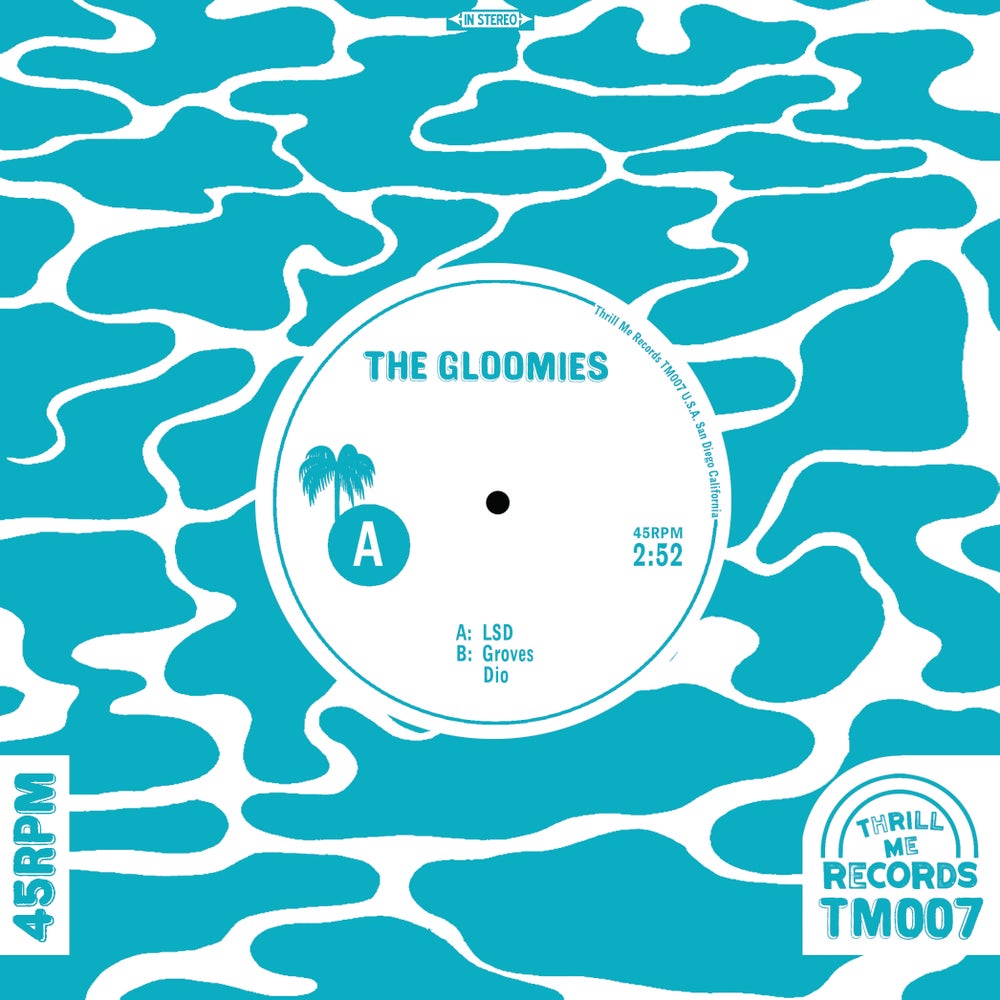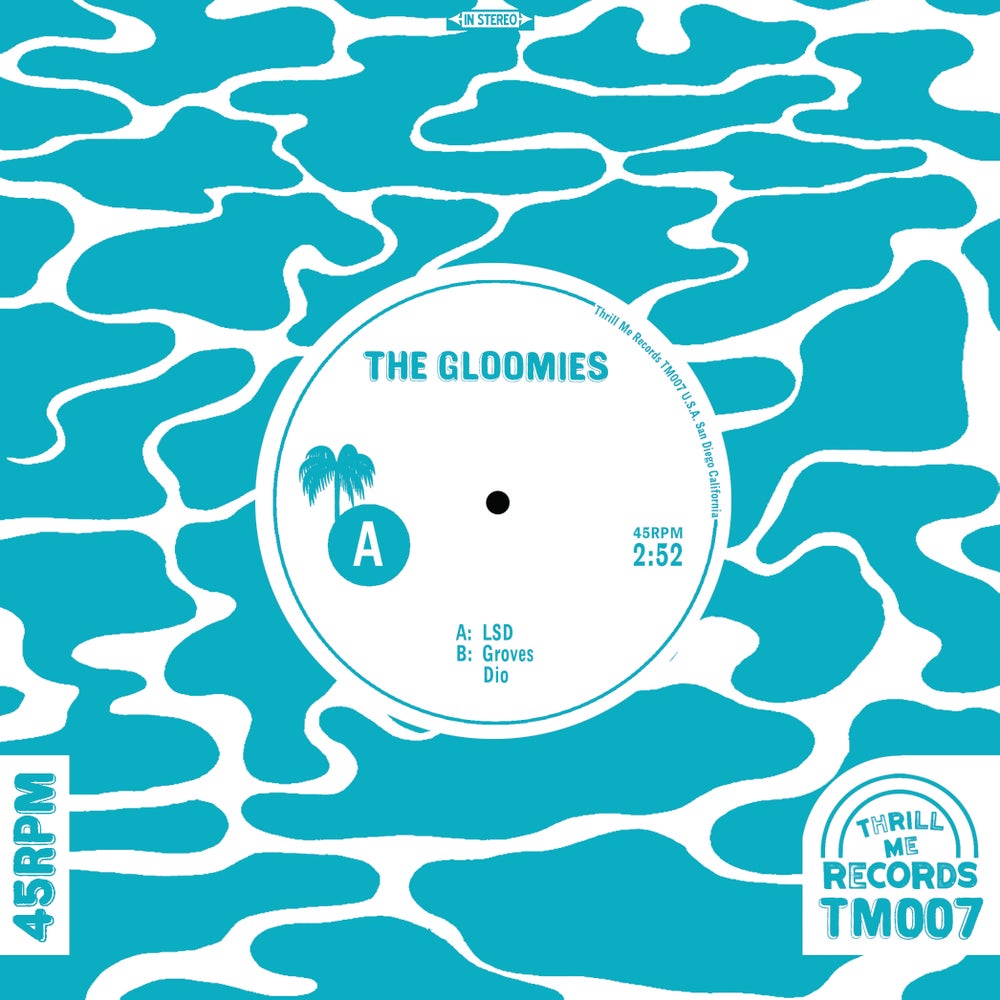 The Gloomies - LSD 7"
by The Gloomies
$7.00 / On Sale
• Catalog #: TM007
• Digital Release Date: 10/16/15
• Vinyl Release Date: 12/04/15
• Limited Vinyl 7" :: 100 Electric Blue + 400 Black
• Digital Download Card included
• Artwork by Dustyn Peterman (Dusty Dirtweed)
Tracklist
A: LSD
B1: GROVES
B2: DIO
• BUY on iTunes
________________________________
Buzz band of the week –NME
"A cross between Warpaint's Joshua tree adventures running headfirst
into Kevin Parker's mind-trip." –DIY Mag
Belying their grim name, The Gloomies were formed in a sun-bleached surf town in southern California. Their debut single illustrates this strange paradox, mixing gritty realism and yearning optimism in equal measure. Returning to his hometown in 2014 after a stint in New York, lead singer Andy Craig lived out of a suitcase for much of the next year. The Gloomies' single documents this period of transition, the dread of uncertainty ultimately giving way to the promise of the future. "LSD" / "Groves" is available on October 16th courtesy of Thrill Me Records.
http://soundcloud.com/thegloomies
http://facebook.com/thegloomies
http://twitter.com/thegloomies